Camas Chimney Sweep and Repair Contractor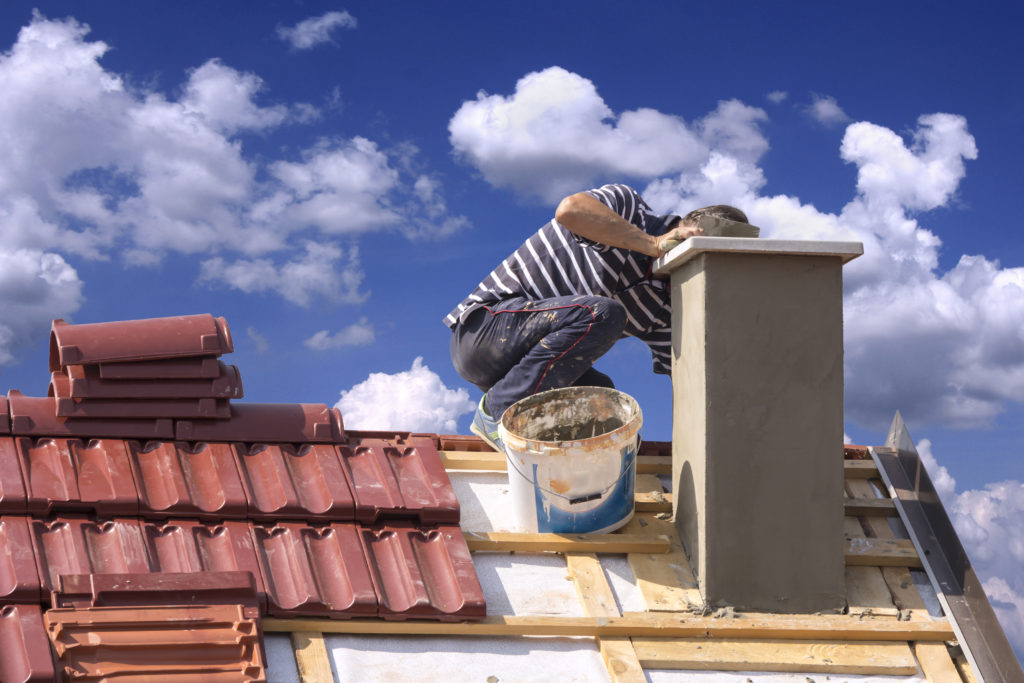 Reasons why you should get a Camas Chimney Sweep and Repair Contractor 
A fireplace plays a critical role in keeping our homes warm during winter. However, lack of proper maintenance and care of the chimney contributes to most fire outbreaks in most houses. According to the 2016 NFPA report, heating equipment caused 16% of home fires in the United States in 2009-2013, with 30% of them coming from unclean equipment and chimneys. Camas chimney sweep and repair contractor is ready to clean and repair your chimney and fireplace at any time.
The Chimney Safety Institute of America (CSIA) and the National Chimney Sweep Guild (NCSG) are the two bodies that regulate the chimney cleaning and repair industry in the country. The law requires inspection and cleaning of the chimneys at least once in every year. Therefore, homeowners should consider getting a chimney sweep and repair contractor from our company, preferably in late spring or early summer just after the end of the heating season. The Camas contractor helps in the prevention of fires that come from fireplaces, oil, and gas heating systems, wood stoves and the chimneys that serve the heating place.
Creosote and Soot Buildup l Serving Camas Washington
Fireplaces are necessary for every household that does not have other alternative ways of keeping the house warm during the cold months. However, the burning leaves some residue called creosote which builds up on the chimney walls and is the primary causes of the flare-ups. Any creosote residue that goes more than 1/8 inch thicker stands a high risk of causing fire. Therefore, the home residents should consider contacting a Camas contractor as soon as possible. Some of the warning signs that the homeowners should look out for include:
A soot build up on the chimney walls
Smoke emissions while burning fire
A burning odor from a fireplace that is not in use
Homeowners in Camas should contact Stone Design Tech for an estimate once they suspect any of this signs. The price depends on the type of service and the extent of damage to your chimney.
Chimney Sweeping and Repair Services in Camas, WA
Upon calling Camas chimney sweep and repair contractor, they conduct a thorough inspection on the chimney to determine the extent of residual accumulation and damage. Our professionals use video cameras and lights to assess the walls and the liner surfaces to come up with the best cause of action. They identify any cracked or pitted sections, debris that restricts airflow, damaged bricks, flue liners, and crumbling mortar. You can contact Stone Design Tech for an estimate of the chimney sweep and repair services.
Camas Chimney Sweep and Repair is simple and may not require home improvement registration. However, the Home Improvement Laws requires registration for the Camas chimney repair. Our chimney sweep and repair contractor will help you with the registration process before carrying on the repairs.
Request a Chimney Sweep or Repair Quote in Camas WA
Camas chimney repair and cleaning is essential to every home regardless of whether they use the fireplace frequently or not. Homeowners should avoid burning unseasoned firewood, which leads to a higher accumulation of residue. You can clean your chimney, but professional help is essential in ensuring complete removal of any creosote residual. Contact Stone Design Tech for an estimate.