Chimney Sweep and Repair in Vancouver WA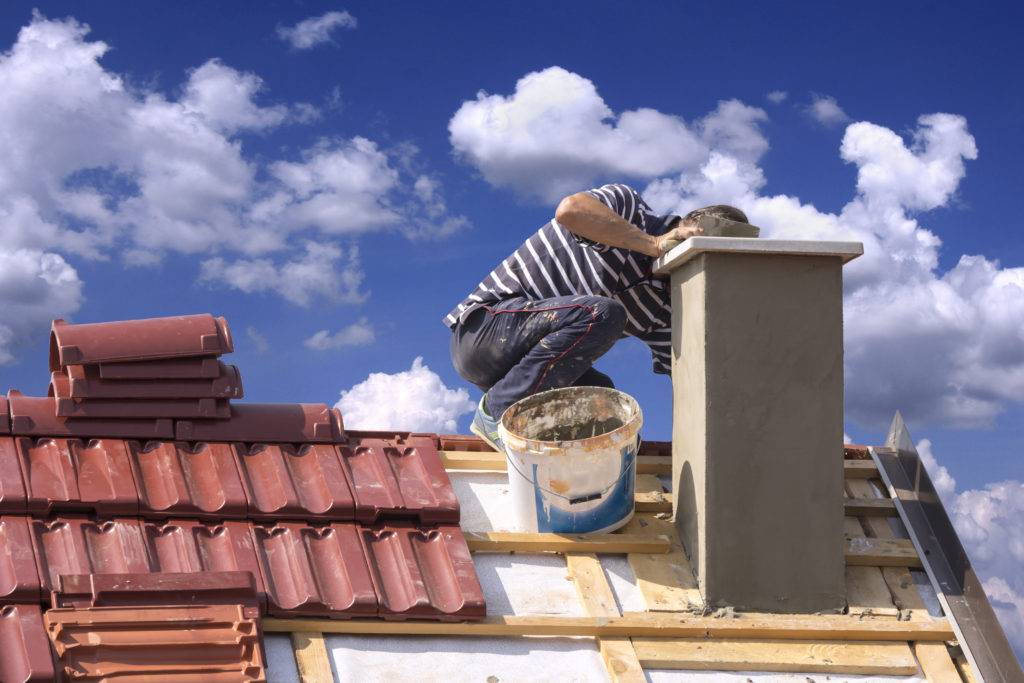 Proper chimney maintenance is extremely important. Chimneys that are clean are significantly more functional and reliable than their soiled counterparts are. They're also substantially safer. Cleanliness can even contribute to chimney lifespan. If you ever need professional Vancouver chimney repair or cleaning service, you can take it easy. Stone Design Tech is a company that provides Vancouver, Washington residents with exceptional repair and cleaning services. We're a prominent commercial and residential masonry business that offers high-quality chimney sweep and repair in Vancouver WA. We've been in business since 2006. Our customers can count on us for so many great things. These things include first-rate design, reliable safety practices, superb craftsmanship and, last but not least, attentive customer service policies. We've been in operation since 2009 and are growing stronger and stronger by the day.
Stone Design Tech l Professional Vancouver Chimney Repair
Our chimney sweep service is second to none in quality. Our technicians provide cleaning services that can get home chimneys to glowing perfection. They can also take care of any pests that may be lingering inside of them. If you want to take care of squirrels, birds or any other critters, you can count on our staff members 100 percent. We perform in-depth inspection work, too. Our technicians pay careful attention to ash dumps, flues, smoke chambers, dampers and fireplace motors. Our services are all-encompassing and detail-oriented.
Our chimney repair service is also noteworthy. Our technicians can help customers with all different kinds of problems. Signs of problematic chimneys include the presence of rust, crown cracking, wallpaper damage, pale stains and worn out mortar joints. If you notice any of these indications, you should take action as soon as possible. Contact Stone Design Tech without delay to set up an appointment for our top-notch chimney repair service. Our talented employees can help you say goodbye to all sorts of issues. They can troubleshoot chimneys like the experienced experts they are.
People should never ignore chimneys that look anything less than tidy and neat. A chimney that requires in-depth and extensive cleaning work will more than likely be obvious. Creosote accumulation signifies the need for cleaning. Debris denotes the need for cleaning as well. If you notice nests and debris, then you should look for quality professional cleaning assistance as soon as possible. It can help to be able to easily and quickly identify creosote. Creosote often looks a lot like tar. It sometimes looks like sand. It sometimes even takes on a conspicuously scaly look, interestingly enough.
Free Chimney Sweep & Repair Quotes in Vancouver Washington
Our technicians know the ins and outs of chimneys. They can help you take care of any obstruction problems. They can help you manage faulty dampers, cracking stones, noticeable drooping and so much more as well. If you're looking for a trustworthy firm that specializes in chimney sweep and repair in Vancouver WA, there's no better choice in the area than Stone Design Tech, period. Our chimney sweep service is meticulous and thorough. Our services in general are noteworthy.
If you're looking for dependable Vancouver chimney repair service, don't hesitate to reach out to Stone Design Tech as soon as possible. We're a company that can cater to all of your chimney sweep and repair needs. We can also assist you with a vast range of other pertinent services. These services include fireplace installation, roof repair, wine cellar installation and beyond. If you need an appointment for any of our services, we'd love to hear from you. Contact Stone Design Tech any time to learn more about our A+ work. Reach out to our company any time to schedule an appointment as well. Contact Stone Design Tech from the Vancouver area to get an estimate.